In Dashi waste transfer station of Guangzhou,China,our spray deodorant system debugged completely at the end of May, now already delivered to Street Office to use.This set of spray deodorant system takes a real great benefits for the cleaners, deodorization effect for more than 95%, cleaners no need to endure the pungent odor under such hot summer.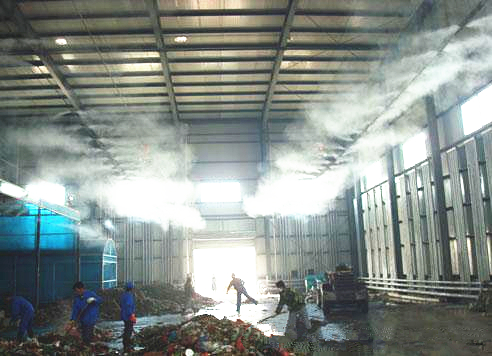 The system had just finished checking, the workers are competing to try this new technology.We experienced the deodorization result with them and the Street Office, check the operation of the equipment, and one-time passed succesfully.
It've been a headache that no matter which way we use for garbage of cities such as collection, transfer, transportation, landfill, composting, incineration storage.
This difficult problem had got solved until the emergence of biological deodorization and space deodorization technology.We Deeri Spraying Machinery Co., LTD.Guangzhou,China innovative domestic waste deodorant system used for garbage room, low pressure station, transfer station and landfill waste smell elimination.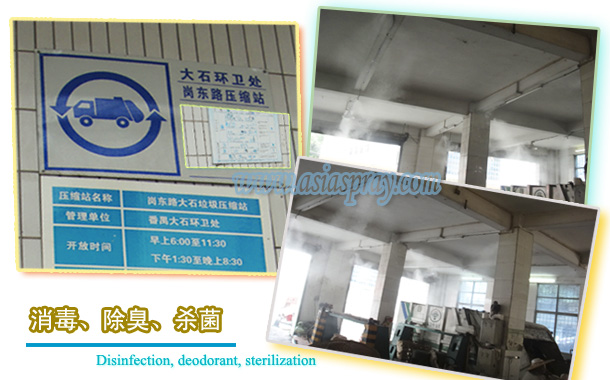 For example: organic compost environment deodorant, eliminate insects eggs, organic solvents, timing quantitative spraying for pigs farms, make sure the environmental health, and greatly reduce bad smell,almost can have molecule reaction with all the stench gas.
Besides they are low operating cost, quick response.It's worthy when you can see the different after using it.