Application of household dehumidifier
Household dehumidifiers are widely used in the places where humidity is required more, such as home, office, archives, library, computer room, precision instrument room, etc.
Dehumidifier can effectively control humidity, prevent articles from getting damp, quickly air dry clothes, and prevent various diseases caused by humidity, such as rheumatism, arthritis and other elderly diseases. Let you have the feeling of sunshine, let you no longer because of humidity and worry.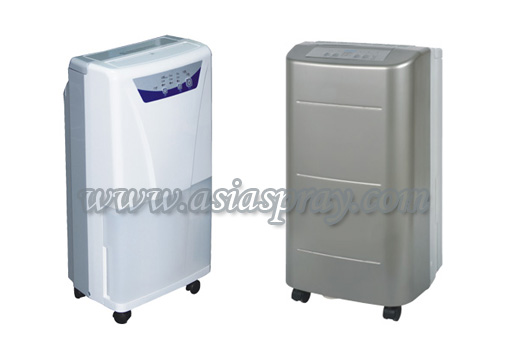 2、 Principle of household dehumidifier
The domestic dehumidifier draws the moist air into the machine through the fan, and cools the evaporator to below the dew point through the compressor refrigeration. The moist air condenses into water on the surface through the evaporator, and then flows into the water tank after being collected to the water receiving pan. The dry air is reheated by the condenser and discharged from the air outlet, thus continuously reducing the indoor humidity.
3、 Purchase of household dehumidifier
1. Measure the area and height of the space used.
2. Considering the humidity range required, the comfortable humidity range of general human body is about 60%, and the precision instruments and valuables can be kept at about 50%.
3. According to this configuration method, such as dehumidifier, it is generally recommended that the use area of the household is about 25-40 square meters, of course, it will be different due to different customer requirements. The larger the use area, the longer the time required.
Rated voltage
And frequency
Dehumidification capacity
(27℃/60%RH)
Rated power
(27℃/60%RH)
Air volume
cryogen
/Filling capacity
Maximum working pressure of heat exchanger
Allowable working overpressure at suction / exhaust side
Tank capacity
Fuselage size
Weight
220V~50Hz
0.35kg/h
250W
150m³/h
R134a/150g
2.5MPa
0.7MPa/2.0MPa
2.5L
310*230*530mm
15kg