Type of product:
Prime motor of the set is divided into two kinds : diesel engine and electromotor, installation ways are fixed, portable, container type , open type and truck type ,can satisfy the operating conditions of different industrial especially mining field.
Typical Applications:
1,Painting removal , descaling of the paint workshops .
2, Many kinds of pipes of high pressure or over high pressure cleaning, such as: oil chemical piping, heat exchanger, condensate drainer, coagulation, preheater, evaporator, underground sewage pipes, etc.
3, The surface of the industrial equipment cleaning and derusting.
4, The ship deck surface cleaning.
5, Chemical reaction kettle, polymerization kettle cleaning.
6, Jet grouting pump used in new buildings, highways, railways and other soft ground reinforcement of old buildings uneven settlement, reservoir dam and anti-seepage of underground engineering, soil cofferdam, mining plugging, the borehole wall, soil-slope anchorage, etc.
7, High pressure water jet assiste in breaking rocks, desilting large underground pipeline,supplying hydraulic prop to downhole.
8, High pressure water jet flow through the hole.

1、High working pressure, can work under maximum high pressure continuously,can satisfy the special requirements such as washing clapboard of the power station, heat exchanger, sweeping stoving varnish away in the car factory, petrochemical industry cleaning,etc.
2、Plenty of configuration, can satisfy the needs of all kind of business,are available equip with pneumatic rotary guns, seft rotarying guns or fan type and conical nozzles, also optional plane washer, large diameter pipeline cleaning mechanism, long pipe or blocking pipeline,the effec is very awesome.
3、Achieving the effect of energy conservation, emission reduction, environmental protection, cleaning very well.

Product coverage:
Our super high pressure cleaning unit provides pressure 200 ~ 2750 bar, flow range is 30 ~ 1200 l/M ,a variety of models of rotary spray gun and nozzle for you to choose.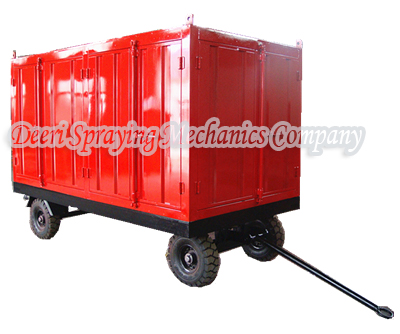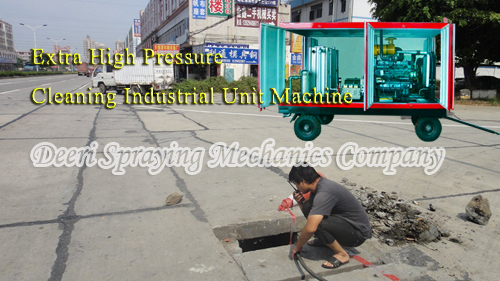 This iterm of product could be customized,please contact us for more details.
Brand name:Deeri
Colour: As the pictures
Material: Stainless steel
Package:Wooden case
Port:Guangzhou,China
Payment terms: Negotiable
Place of origin:Guangzhou,China.